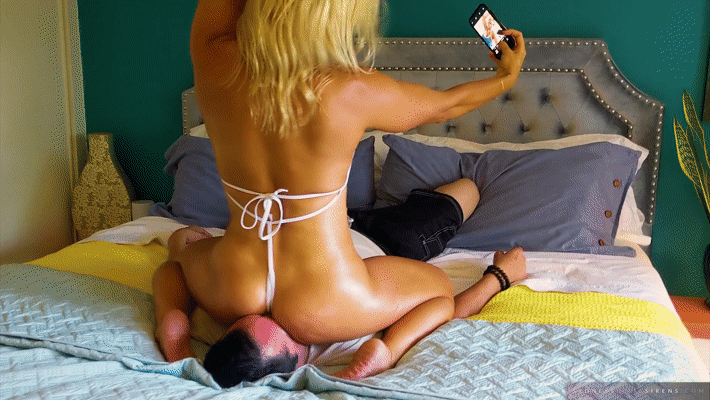 Face-Of-Ass and Relentless Scissorholds!
DATE ADDED: April 14, 2020
VIDEO LENGTH: 11 min 56 sec
Sydney Thunder dishes out relentless facesitting and her brutal reverse headscissors. Shutting her victim up with ass smothering then without rest she locks in her lethal reverse headscissors.
He got what was coming to him and she made it a point to show him where he belongs and that is beneath her!
Non-members can buy this video individually by clicking ADD TO CART below
Why not become a member?  CLICK HERE for more information!
Sydney Thunder looking extra sultry and hot blondesque in this incredibly relentless Facesitting/Scissorhold clip!
Sydney's vibrant blonde hair, smooth tanned skin with tan lines and tiny ass string bikini with white trim perfectly displays her bodacious, curvy and muscular bod!
He got was was coming to him, she used his face as she pleased with her sweaty ass and said, "let my ass marinate your face" slowly girating her ass in circles all over his bare face…ensuring she opened her ass wide so his nose could detect her powerful scent.