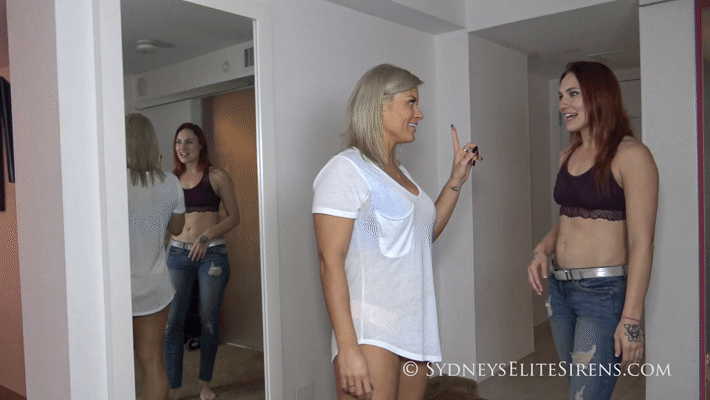 VIDEO LENGTH: 14 min 35 sec
As seen in "Jolene's Revenge", Jolene gets revenge on Sydney's bodyguard for kicking her ass… but now it's Sydney's turn to pay for letting it happen.  Choked out and tied up, Sydney is completely at Jolene's mercy… which there's not a lot of.  Front & Reverse Facesitting, Pussy & Tit Slaps, Wedgies, Spankings and a whole lot more will happen before Jolene feels Sydney has learned her lesson.
Length: 14 min 35 sec
To view a preview of this video, go to the Members Preview section.
Non-members can buy this video individually by clicking ADD TO CART below
Why not become a member?  CLICK HERE for more information!
Sydney allowed her bodyguard to kick Jolene's ass… Now she will pay.