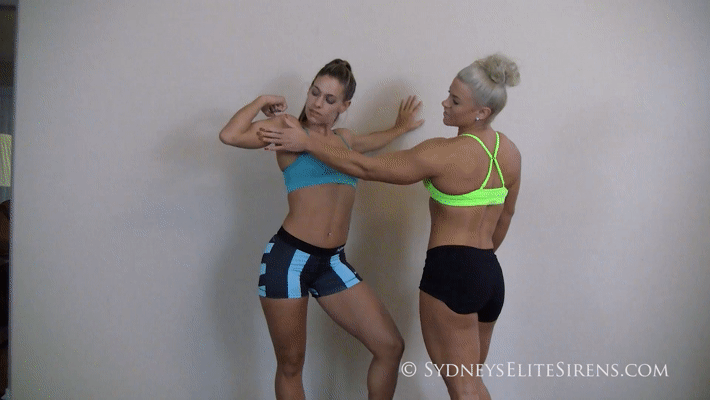 DATE ADDED: December 1, 2016
VIDEO LENGTH: 7 min 19 sec
For Sydney Thunder & Skylar Rene, today is all about getting in a gentle workout, but mostly admiring each others indescribable sexiness… and muscles… Feel free to drool.
Non-members can buy this video individually by clicking ADD TO CART below
Why not become a member?  CLICK HERE for more information!
Sydney & Skylar admiring each other… Feel free to drool.