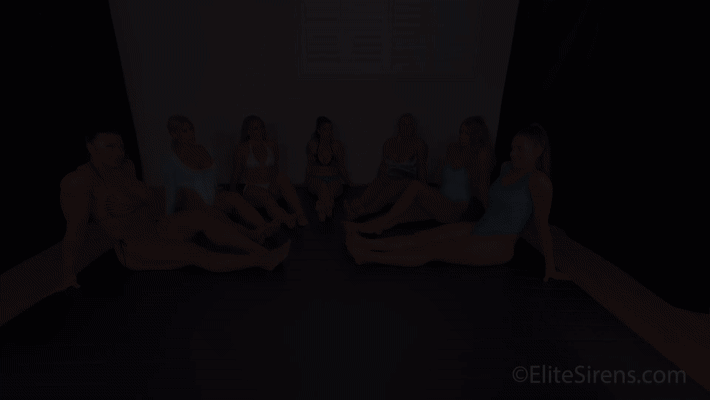 The Ultimate Scissor Circle
DATE ADDED: January 8, 2022
VIDEO LENGTH: 9 min 19 sec
Whoa! The Ultimate Scissor Circle combines a solid line up of powerful ladies! Just imagine the force and strength of all 7 fit and strong women squeezing that neck of yours in various scissor-holds! This fetish video clip is a head scissor fan's dream! Grab your neck brace boys!
Non-members can buy this video individually by clicking ADD TO CART below
Why not become a member?  CLICK HERE for more information!