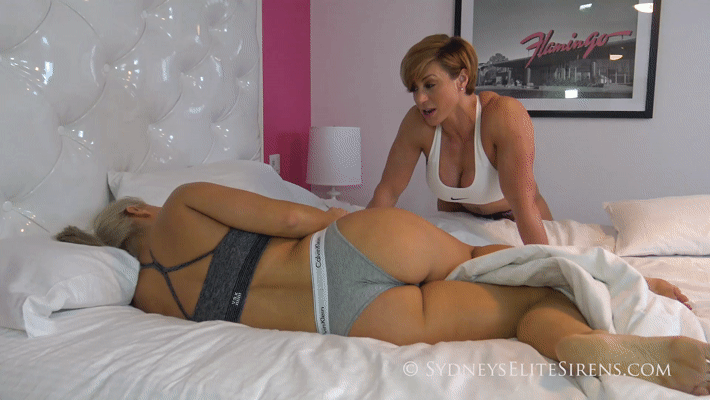 DATE ADDED: April 13, 2017
VIDEO LENGTH: 8 min 34 sec
Sydney is just trashed after a hard week of shooting and working out and just wants to sleep.  Rapture has other ideas, she wants Sydney to go to Jazzercise with her.  Sydney can't help but love, and hate Rapture for trying to get her to wake up.
Length: 8 min 34 sec
To view a preview of this video, go to the Members Preview section.
Non-members can buy this video individually by clicking ADD TO CART below
Why not become a member?  CLICK HERE for more information!
Sydney wants to sleep… Rapture wants her to wake up… Who wins?