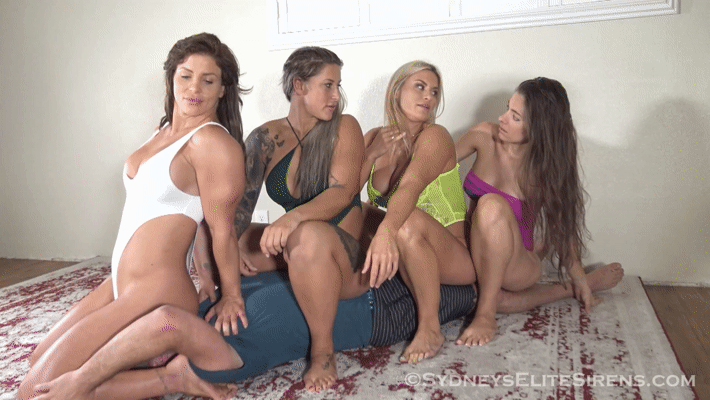 DATE ADDED: September 21, 2020
VIDEO LENGTH: 11 min 26 sec
Four of the hottest most fit women get all aboard their victim in this hot FaceSitting Train video! Hanging out on the train discussing their evening plans for girls night. Rotating sitting on his face using him as their piece of furniture. This alpha ladies do as they please and you're born to simply serve to their every need, even if it means a piece of furniture.
Non-members can buy this video individually by clicking ADD TO CART below
Why not become a member?  CLICK HERE for more information!