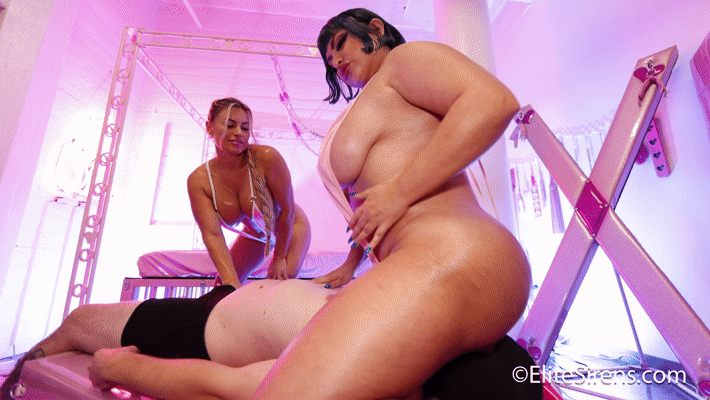 Mistress Veronica Vixen & Goddess Sydney Thunder Smother Scissor Slave!
DATE ADDED: July 21, 2023
VIDEO LENGTH: 15 min 32 sec
Oh what a hot dominant female duo, Mistress Veronica Vixen and Goddess Sydney Thunder! These dominant females unite to own their slave! First things first, they demand that he rub oil over their beautiful bodies, which made him weak from the start. They take turns smothering his face with their luscious full breasts and sitting on his face with their big juicy asses. How much can he handle, we'll find out!
Non-members can buy this video individually by clicking ADD TO CART below
Why not become a member?  CLICK HERE for more information!