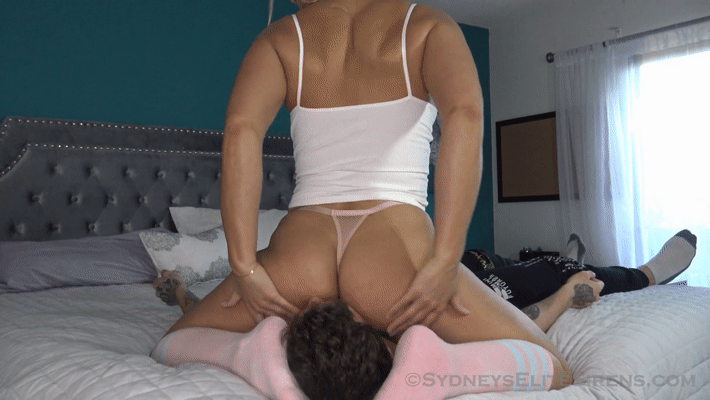 DATE ADDED: July 21, 2020
VIDEO LENGTH: 10:41 minutes
Sydney started facesitting her victim then told him to, "get nose deep in my ass". She stuffed his face deep in the trenches of her glorious ass.
Demanding him to inhale the intoxicating scent of her firm derriere and worshipping it with kisses.
Reverse face sitting paired with front facesitting plugging his nose and engulfing his face with all ass and pussy.
Non-members can buy this video individually by clicking ADD TO CART below
Why not become a member?  CLICK HERE for more information!