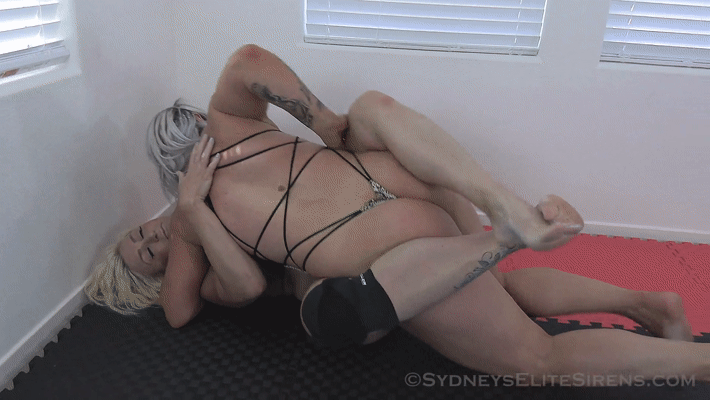 Rapture vs Nadia-Competitive Wrestling
DATE ADDED: June 30, 2020
VIDEO LENGTH: 11min 42sec
This exclusive competitive wrestling match is non-stop action packed…these two beauty heavyweights went to to toe and were in it to win it.
EliteSirens.com presents Rapture and Nadia's very first wrestling match together and boy did they go at it!
Nadia weighing in at 190lbs pure muscle with no former wrestling background. Rapture weighing in at a strong 175lb with professional training.
This match is intense and you'll be out of breath just watching them choke, squeeze, crush and profusely tap!
Enjoy!
Non-members can buy this video individually by clicking ADD TO CART below
Why not become a member?  CLICK HERE for more information!