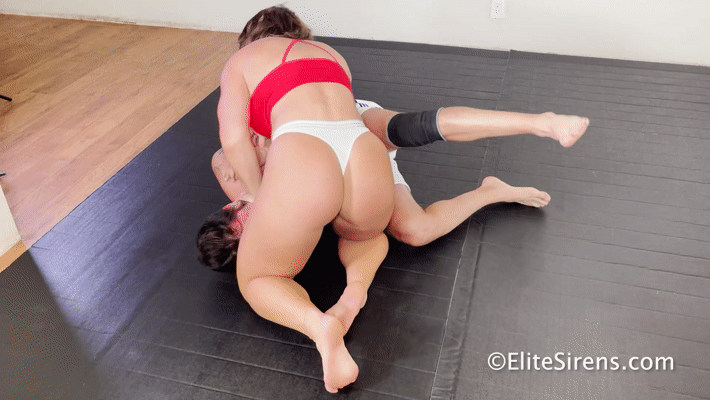 Sheena Wrestler vs The Brazilian Grappler
DATE ADDED: October 8, 2021
VIDEO LENGTH: 16 min 06 sec
If you're looking to be incredibly impressed with a competitive mixed wrestling match, then this clip is for you!
Watching Sheena Wrestler vs The Brazilian Grappler will have you amazed! Both athletes are trained and incredibly fit making it an entertaining, wrestling match. Sheena owns and dominates the Brazilian with choke and submission holds! She's such a shit talker and relentless with showing him who the boss is! Can The Brazilian Grappler with stand 16 minutes on the mats with Sheena, the total badass?!
Non-members can buy this video individually by clicking ADD TO CART below
Why not become a member?  CLICK HERE for more information!