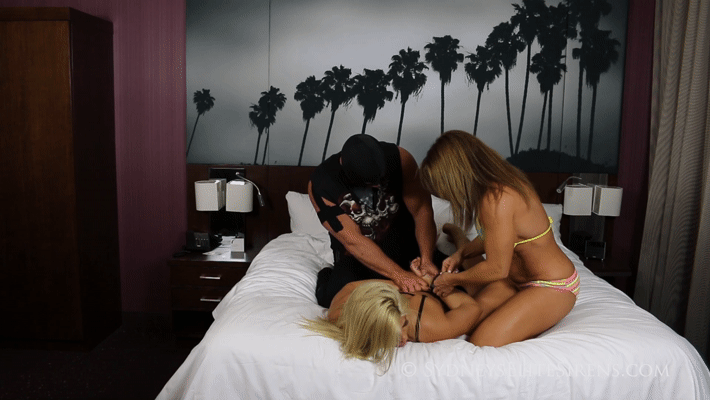 Jennifer's Tickle Revenge
DATE ADDED: August 10, 2018
VIDEO LENGTH: 6 min 24 sec
Sydney thinks she can get away with tickle torturing Jennifer?  Think again Sydney!  Jennifer knows how powerful Sydney is, so she enlists  the help of one of her slaves to subdue and bind Sydney.  Now she is at Jennifer's mercy… And Jennifer is out for revenge!
Non-members can buy this video individually by clicking ADD TO CART below
Why not become a member?  CLICK HERE for more information!
Tickle Revenge is so, so sweet.