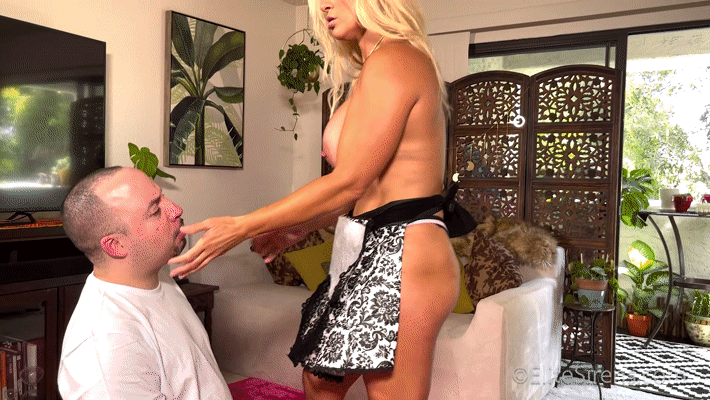 House maid domination – She gets what she wants! – Femdom
DATE ADDED: November 17, 2023
VIDEO LENGTH: 8 min 40 sec
Imagine coming home to your house maid only wearing a tiny crotchless thong and apron. That's exactly what Goddess Sydney Thunder did to her client, she demanded his wallet as soon as he walked through the door and proceeded to have her way with him by sexually manipulating him with dominant female power. How dare she?! He was helpless as she is too powerful for this weak man, making him smell and worship her ass and pussy then putting him in his place with her brutal headscissors. He knew right away he had no chance.
Non-members can buy this video individually by clicking ADD TO CART below
Why not become a member?  CLICK HERE for more information!