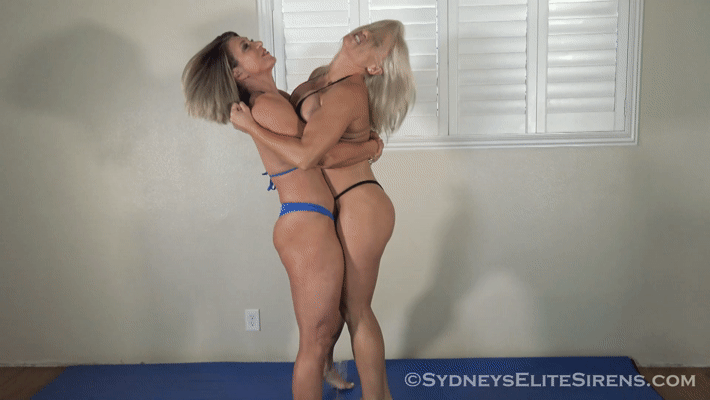 Female Wrestling – Turns Sensual
DATE ADDED: December 12, 2019
VIDEO LENGTH: 13 min 51 sec
Female wresters Rapture and Sydney Thunder match up on the mats and the temperature began rising. Their intense chemistry is too hot to handle with all the squeezing, pins, sensually dominating one another became so natural. It doesn't get better than watching two hot blonde powerful women wrestle!
Non-members can buy this video individually by clicking ADD TO CART below
Why not become a member?  CLICK HERE for more information!