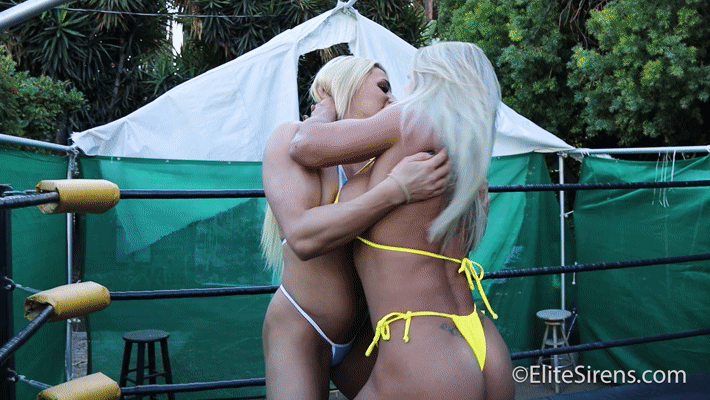 Denise Anders vs Muscle Barbie – Female Wrestling
DATE ADDED: January 6, 2023
VIDEO LENGTH: 10 min 11 sec
Denise Anders and Muscle Barbie enjoy their first female vs female wrestling match! Denise from the UK is thick with lots of muscle and is a talented female wrestler. Muscle Barbie from Australia is a lean fit beauty, also packed with muscle! These two strong women are fierce and show their moves on the mats. Starting out with bear hugs then down on the mats with head scissors, belly punching, muscle worship, body scissors and pure female domination! Who comes out on top though? Is it the Brit or the Aussie, watch these Elite Sirens wrestle it out!
Non-members can buy this video individually by clicking ADD TO CART below
Why not become a member?  CLICK HERE for more information!