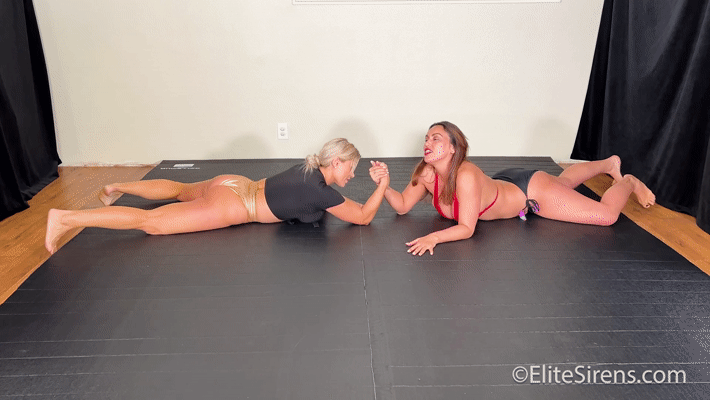 Megan Jones vs Sydney Thunder – Strength Test
DATE ADDED: November 30, 2022
Megan Jones and Goddess Sydney Thunder pair up for a strength challenge test! They challenge each other to some arm wrestling, finger locks, bear hugs, double head scissors, body scissors, figure fours and female wrestling! You guys have been begging for this strength comparison match now for a while so here it is! Who do you think will be the strongest woman? Watch now and find out who is the more dominant female!
Non-members can buy this video individually by clicking ADD TO CART below
Why not become a member?  CLICK HERE for more information!