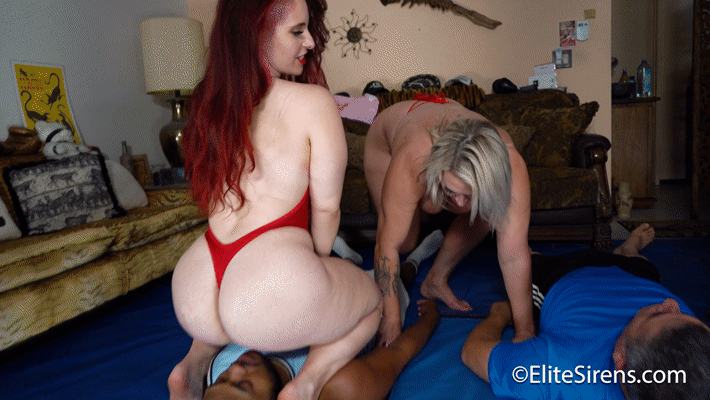 Non stop ass in your face! @GoddessNadia @Andrea_Rosu @AlliseaSydney
DATE ADDED: August 12, 2023
VIDEO LENGTH: 9 min 57 sec
These three beautiful Goddesses @goddessnadia @andrea_rosu and @alliseasydney needed their asses worshiped and knew these guys wanted their sweaty asses on their faces! Non stop ass in their faces, juicy sweaty asses after some wrestling and boxing! The winning ratio, 3 domme's and two slaves! This video is hotter than hot, leaving you begging for ass in your face. Now, get that meat out and stroke for your Goddesses asses!
Non-members can buy this video individually by clicking ADD TO CART below
Why not become a member?  CLICK HERE for more information!