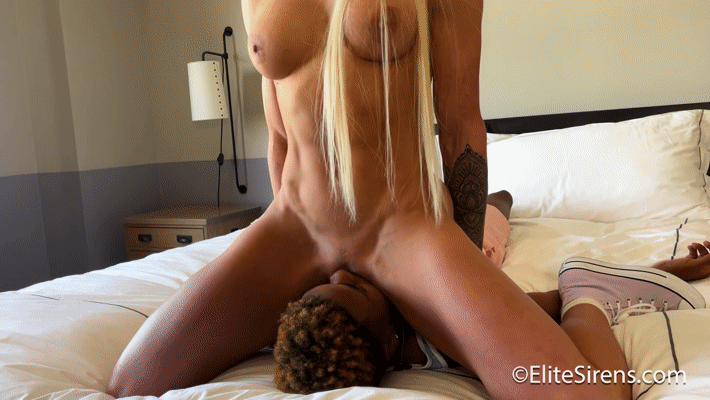 Smothered in Muscle Barbie Ass – Facesitting @musclebarbie001
DATE ADDED: August 17, 2023
VIDEO LENGTH: 8 min 57 sec
Imagine Muscle Barbie walking in your room and taking full control?! Grabbing you by the hands and demanding you worship her sexy, hard earned muscles. She demands you lay on the bed then mounts your face to use you like the weak man you are, your face is completely smothered with ass, her flexing bulging muscles sending you over the edge! She's grinding her tight muscle ass and pussy all over your face, her sweet holes make you instantly hard and yearning to bust every single drop. Yes, buy this EliteSirens.com production right now and thank us later!
Non-members can buy this video individually by clicking ADD TO CART below
Why not become a member?  CLICK HERE for more information!